It is heart warming to hear of more and more breech vaginal births. Recently a first-time mother (a HypnoBirthing mother attended by her doula) made the news in Ottawa.
Early Tuesday morning, April 13 Lily was birthed with her mother on her hands and knees. This is an unusual position for any OB to attend a birth.
But, according to columnist Elizabeth Payne of the Ottawa Citizen  "Ottawa obstetrician Glenn Posner began practising (medicine) after the controversial breech birth study and, as a result, had no practical experience delivering breech babies. He is anxious to change that. On Monday night he helped deliver Lily Luck-Henderson. He says watching a video about how it is done in (Frankfurt) Germany, with women in an upright position or on their hands and knees rather than lying down, helped."
"It is time women were given the choice about attempting to deliver breech babies without surgery," he added. "Aren't we supposed to let people make their own choices? It's not the 1950s when you tell people what to do and they say, 'OK, doctor.' "
The article continues. "(Betty-Anne) Daviss, a midwife and researcher has traveled around the world collecting and dispersing knowledge about breech birth deliveries. She was recently in Israel where she taught techniques to help mothers deliver breech babies without surgery. She conducts weekly sessions for mothers and care providers in Ottawa. And she is instrumental in the formation of a "breech birth squad" in Ottawa of physicians comfortable with and experienced in vaginal breech deliveries."
Birth stories like this one reinforce the normalcy of breech birth and the fact that advocating for what we want can make a difference. Much of the credit for this change belongs to Robin Guy an Ottawa mother who underwent a Cesearean for her breech birth and has a mission to change that for other women. See breechbirth.ca
Most Toronto labour floors support doctors developing breech skills, but not all hospitals are on board. Some Toronto Midwives have even been receiving breech babies recently. Women need to speak up for vaginal breech birth and their caregivers will follow.
Currently in Regina, the practice is divided with some OBs willing to do a vaginal breech delivery and some unwilling, depending on their level of expertise in this area.  But since the Canadian Society of Obstetricians and Gynecologists gave the green light for breech vaginal stories like the one above will likely become more common.
Do you have a vaginal breech birth story to share?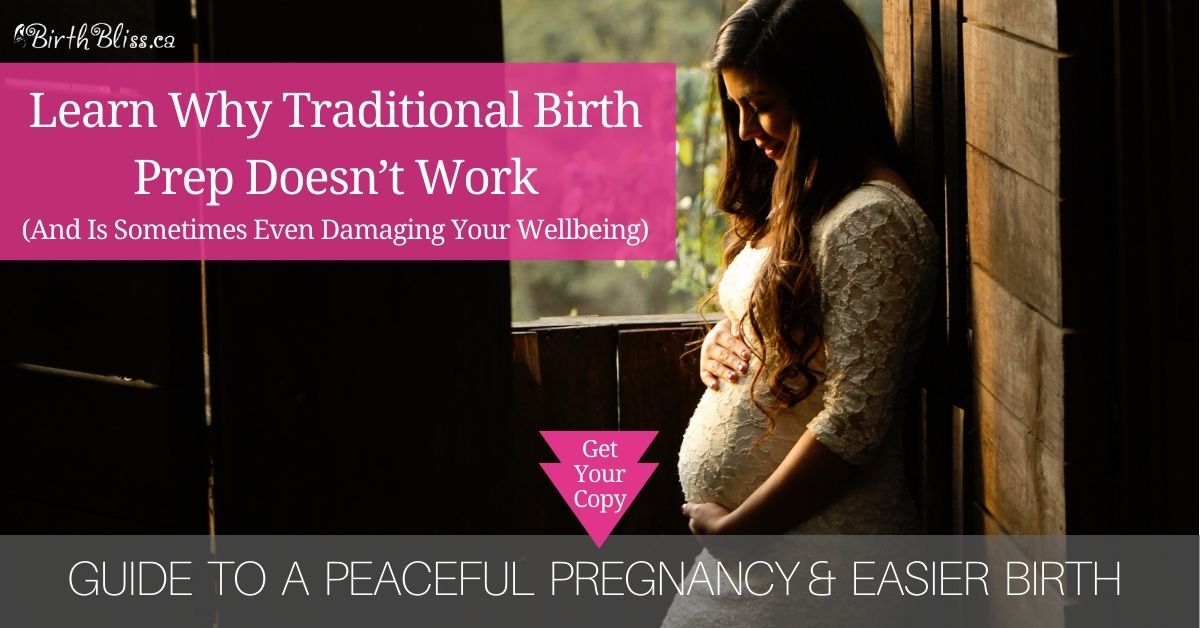 Growing a baby can be exciting, tiring and overwhelming all at the same time.  – – – >> If you're ready to stop worrying and start building the relaxed conscious mindset that will set you up for a positive birth experience, simply click here, and get the guide today.